It is a horror game, developed inside the psychiatric hospital Deca. Our protagonist wakes up disoriented, bloody, and unable to remember what she does there. Everything is dark, but she can see corpses lying on the floor and she hears noises, which leads her to think that she is alone.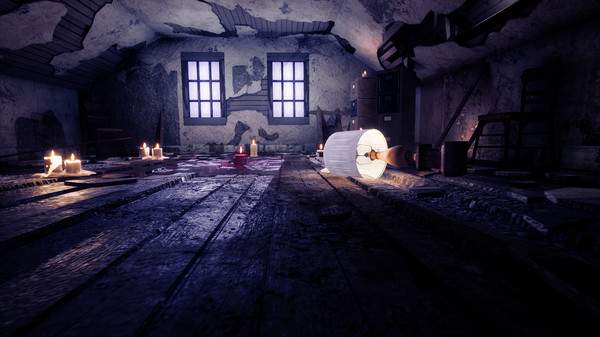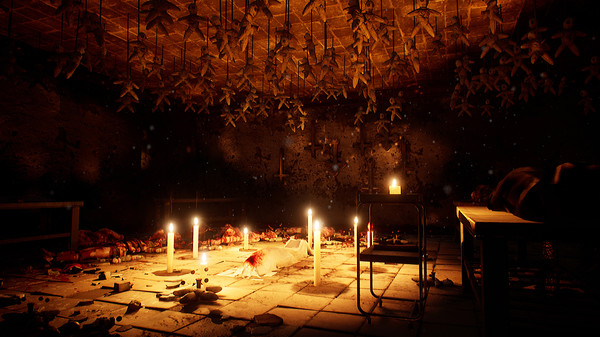 Deca
~~~~~
Deca is a fun new survival horror game that seems to be inspired by games like Outlast and Silent Hill. Deka's story revolves around a poor soul trapped in a haunted mental hospital.
When trying to escape, you will face all kinds of horrors and challenges. In all this upsurge, you must also unravel the mystery of this haunted mental hospital and its residents together.
Gameplay: At the beginning of the game, you lie on the floor and wake up in a dark run-down room full of broken furniture and a pile of bones, shocked and unbelievable.
When you stand in the dark, you see a table with lanterns and some papers on it. You tried to light the lantern, and the first disappointment came. .. It does not matter whether you light it up or not; unless you point the lantern directly at something, the lantern has almost no light coming from it, but it basically cannot illuminate the upward part of the path.
This is okay, because it will increase the difficulty of the game. When you start to walk down the corridor, you will find nothing but death and dismemberment. Add further horror performances and you start to see unforgettable characters, and if you get close enough, they will definitely try to kill you.
But fortunately for you, these characters are already terrible. Once you hide under something or behind a door, they will stop following you.
Room after room, you will look for clues behind this unforgettable mystery, and while doing so, try to survive the murderous lunatic.
Puzzle: Subtle, nothing too complicated, but due to the lighting conditions, it makes me very unhappy. I get it; you try to make the game difficult, but in the process, you have squeezed fun from puzzle solving and mystery.
Music and sound effects: The music is okay, in line with the theme of the game, but nothing to brag about.
But I like sound effects the most. They really affect the game in a good way and strengthen the element of horror.
However, there are also some problems with this aspect of the game; I encountered some minor problems, such as delays and sudden audio interruptions.
World Design: The best thing about Deca is its world design and details. Yes, it's still a bit rusty, but the game's horror, atmosphere, and haunted mental hospital interior have all been tapped.
Although I don't like the lighting conditions and their effect on the gameplay, I must say that it looks great when walking in the narrow corridors in the dim darkness.
front:
+ Interesting concept
+ Familiar horror taste
+ Simple and effective gameplay
+ Decent theme sound effects
+ Mystery
+ Fine details
+ A very terrible mental hospital
negative:
-Poor choice of lighting conditions
-Stuck several times
-Minor audio issues
-Errors and malfunctions
-Lanterns are meaningless
-Animation issues
A veritable horror game Deca, set in the mental hospital of Decaying, is full of all kinds of horror and unforgettable feelings. The game has a lot of potential, but it has not yet been fully realized.
6/10
The key for review provided by the developer/publisher. Any opinions expressed are entirely my own!